Today is the anniversary of the release of Tim Burton's Batman movie in 1989. It was the #1 movie of the year beating out such films as Indiana Jones and the Last Crusade, Back to the Future II, Ghostbusters II, Look Who's Talking, Lethal Weapon II, and Honey, I Shrunk the Kids. The film would gross over $251 million at the box office in its 25-week run in theaters.
For those of us who remember watching it in the theater (and owning all the Batman merchandise), it made for an awesome summer. I remember buying the cassette single of "Batdance" by Prince and playing it constantly. I even sneaked it on my Boy Scout camp trip that summer along with my one speaker boombox.
To celebrate, I've come up with several ways we can rediscover Batman on its anniversary. Hope you enjoy!
Watch this early teaser trailer...
Read the Topps official movie souvenir magazine.
The 1989Batman.com website has conveniently scanned
all 68 pages
for your viewing pleasure.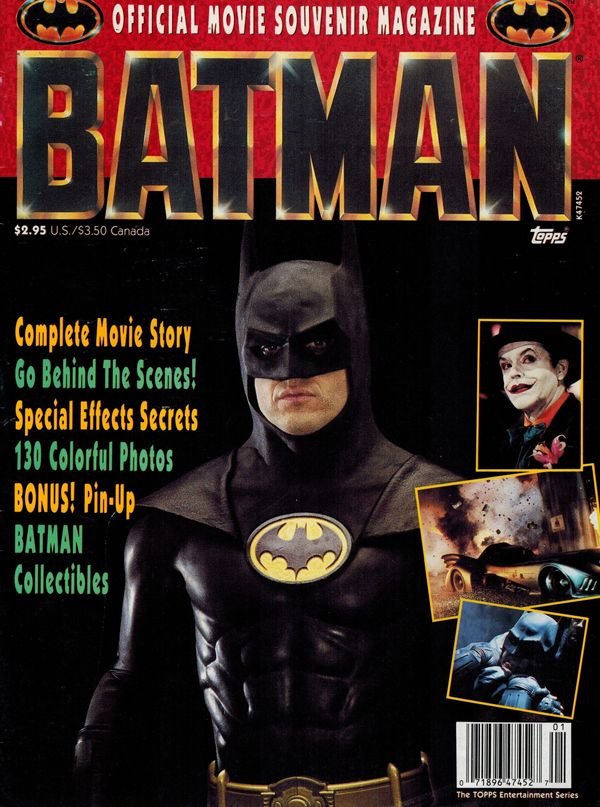 Listen to the soundtrack...
Revel at the magnificence of this fan art tribute by theGuid211. (Click to enlarge)
Wishing Taco Bell would re-release these cups...
Remember pumping quarters into the Batman arcade game...
Watch Michael Keaton on Letterman the night before the premiere...
Learn 21 things you might not know about Batman
which includes the original choice to perform the songs on the soundtrack...Michael Jackson. (via BuzzFeed)
Watch the 1989 documentary Batman: The Making of a Hero...
Scope out the film locations for your next trip to the UK.
(via movie-locations.com)
Watch Siskel & Ebert disagree during their review of the film on "At The Movies."
Watch what is was like to pop in the original VHS cassette tape...
Discover 76 mistakes that were made in the film
including this set that was used as Harvey Dent's office and a room in Wayne Manor. (via moviemistakes.com)
Read the screenplay by Sam Hamm and Warren Skaaren
Watch this rare preview video...
Remember eating Batman the cereal
even though we all knew it was glorified Cap'n Crunch.
Revel at the magnificence of this fan art tribute by JillGiovanni.
(Click to enlarge)
Remember playing the NES video game...
Watch this rare 4-part audio/video press kit released by Warner Brothers.
Watch Jack Nicholson and Michael Keaton accept the People Choice Award for Movie of the Year...
Wishing you had a case of these in your pantry...
Image credits: thedissolve.com, mearsononlineauctions.com, arcadegamesuperstore.com