80s Pop Culture Vacation
ROAD TRIP!!! Wow, I've contemplated many times about loading up the family and heading out west to visit Yellowstone, the Grand Canyon, and the Rockies (mountains, not the baseball team.) I often thought about some famous Hollywood sites we could visit, but planning a whole vacation around pop culture landmarks would probably not go over well with the family. So if I had a chance to set out tomorrow from Alabama with just me, myself and I in the family truckster, here are the places I'd visit on a "80s Pop Culture Vacation."
STOP #1: Dukes of Hazzard town square & Boar's Nest  - Covington, GA
I've actually had the pleasure of visiting Covington, Ga back in 2010 with my good friend (and contributor to RD80s)
Wyatt Bloom
. He was more of a Dukes fan than I growing up, but it was definitely a fun visit. Just walking around the square downtown, you can easily imagine the General Lee turning the corner, followed my Roscoe in his police cruiser of course, and doing laps around the turnabout in front of the court house. The Boar's Nest still stands as well, but instead of being a bar, it is some kind of church building. Easily a destination I'd enjoy seeing again.
STOP #2: "Kellerman's Resort" from Dirty Dancing - Pembroke, VA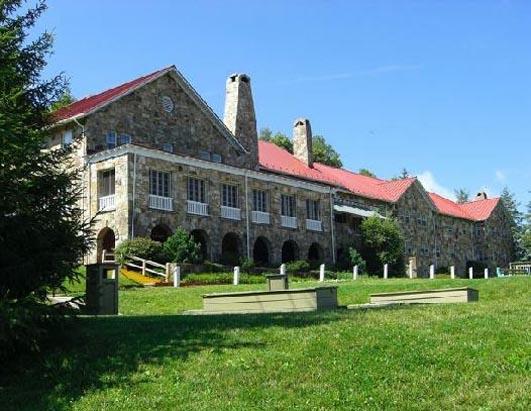 After a long haul from Georgia to Virginia, I figure a couple days at "Kellerman's Resort" would be just the thing I need. The setting for the
Dirty Dancing
movie, Mountain Lake Hotel still embraces its "claim to fame" by hosting a
Dirty Dancing Festival
each year. The festival is complete with dance lessons, a "Baby" and "Johnny" look-a-like contest, movie showings and scene location tours, and an antique car show. Or if that is too much, you can work on your lift routine at the nearby lake.